Advertising and design services in regions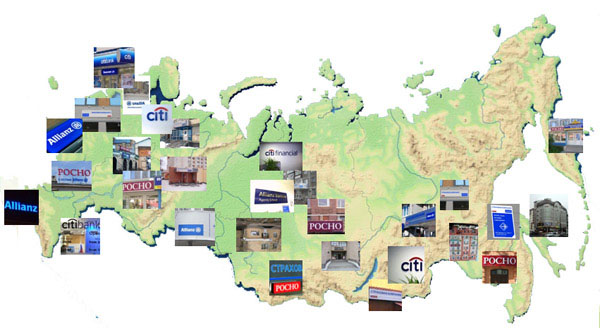 Advertising design of the objects of trade network companies (offices, branches, shops, retail outlets, separate structures, etc.) throughout the territory of the Russian Federation.
YOU
Your organization has many regional branches. The brand is known and popular. It is important to maintain corporate identity in the numerous offices and throughout the country.
WE
We have a successful experience of accompanying hundreds of branches in one hundred cities of Russia. We have our own production department and well skilled employees.
Our cervices:
design;
production and mounting of outdoor advertising;
outdoor and indoor decoration;
preparation of permits for construction;
company rebrending;
regional advertising campaigns;
operational support.
Advertising and branch design all over Russia in one hands. Regional services with prompt execution of work. Complete reports.
Please feel free to contact us
By phone +7 (495) 221-05-85
Request by e-mail
Complex service all over Russia for the offices of regional branches and networks includes:
development of design, manufacturing and installation of signboards on the facades of buildings according to brand book;
shop windows design and indoor design of regional offices and branches;
total control and services during the warranty period;
advertising on bill boards in the regions;
advertising on road sign and city formats in the regions;
preparation and obtaining of permits for regional advertising;
development of technical and electrical projects,
roof installation design projects, production and installation;
planning and organization of advertising campaigns in cities and regions;
We have been engaged in manufacturing, support and placement of advertising in the regions for network clients for many years. We have appropriate knowledge, skills and communications. As a result, we can offer targeted advertising, optimal prices and convenient work with our managers. Our professionalism in the development and implementation of advertising campaigns and excellent regional partner relations allow us to realize the most ambitious projects.
---